Volunteering is not merely about offering help to those in need. It is a window to community engagement, a way of approaching others, their world, the problems they are faced with and, most importantly, it is an opportunity to change lives-  your own included. So if you are planning a stay in China, don't just focus on learning the language and visiting the country's magnificent sites. Give something back and rest assured: you will feel deeply rewarded and profoundly connected to China, in a whole different way!
For those of you who find it hard to choose between the various volunteering possibilities in China,  Chinese Tools is presenting some of the best volunteering organizations whose work has significant impact in the country. Let's hear what they have to say!
Cross continental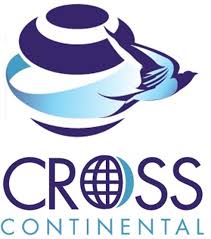 As an international volunteer organization, our mission is to make extraordinary international volunteer and internship experiences, universally accessible. We have volunteer abroad, intern abroad, cultural adventure, language immersion, and gap year programs in Africa, Asia, and Latin America.  Our volunteer or internship work placements include: care-giving and orphanage work, Community Development and Business Coaching, Healthcare, HIV work, Micro-Finance work, Teaching, Tourism work, Journalism or Photography work, Wildlife/environmental work, agriculture and more.
China is the largest country by landmass in Asia, with a population of over 1.3 billion people. Even though China has maintained a high growth rate for more than 30 years, there are still 200 million people in China who live on less than $1 a day. Our programs are designed to help the local communities and at the same time provide a rewarding learning and living experience to our volunteers.
For additional information please visit: https://www.crosscontinental.org/
Go abroad China

One of the best ways to get to know locals and make a lasting difference is by giving back to the community. GAC offers some of the most meaningful travel and volunteer abroad experiences to world travelers. Through our programs, we assist children with special needs, disabilities, autism, children from orphanage schools and poor schools for immigrant workers' children. As an international volunteer with GAC, you're making a positive contribution and providing long-lasting benefits for the children and the community.
All of our volunteer programs go hand-in-hand with our language courses, homestay or shared apartment accommodation with Chinese locals, cultural activities and guided tours. This is an exciting and personally inspiring experience. To learn more, visit: http://www.goabroadchina.org/
Go Eco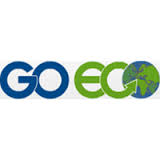 China is one of the world's largest countries and thus offers much for a curious traveler to explore. From vast desert landscape, to bustling city crowds, to the peaks of the Himalayan Mountains, this destination has anything you could be looking for. GoEco's volunteer programs in China aim to offer our participants with both a well-rounded view of the country, as well as insight into a specific aspect of Chinese culture, inhabitants, or natural landscapes. Whether you choose to work with pandas in a conservation effort, or teach English to children, you can be sure that this experience will be one to remember!
If you want to assist in an exciting and rewarding program with giant pandas in China, then volunteer at the Giant Panda Center and make a real impact in saving this endangered species.  If you are more interested in experiencing what life is really like in China, our TEFL course and teaching internship will offer you the chance to interact with students and other teachers in local schools and an opportunity to explore the area. For those who wish to see something different than the bustling cities, we offer a community aid and teaching program in Fengyan, a small but well-preserved village where you can make a real and substantial difference.  Want to find out more about our programs? Then visit: http://www.goeco.org/
Half the Sky
Half the Sky was created in order to enrich the lives of orphaned children in China. It is our goal to ensure that every orphaned child has a caring adult in his/her life and a chance at a bright future.
Each summer we arrange for a small number of Half the Sky supporters to join us on volunteer trips in China for high school/college students who are active members of a China Care clubs and/or Chinese adoptees. In 2013, we also started a volunteer trip for teenagers who were adopted from China. The students volunteer at our China Care Home in Beijing for medically fragile orphaned infants and toddlers.
Want to use your skills, drive and passion to help make life better for China's orphans? We're looking for you! To learn how you can get involved through volunteering, fundraising or through working behind the scenes as an intern or a virtual volunteer, visit: http://halfthesky.org/en
Help Exchange
HelpX is an online listing of host organic farms, non-organic farms, farmstays, homestays, ranches, lodges, B&Bs, backpackers hostels and even sailing boats who invite volunteer helpers to stay with them short-term in exchange for food and accommodation.
HelpX is provided primarily as a cultural exchange for working holiday makers who would like the opportunity during their travels abroad, to stay with local people and gain practical experience. In the typical arrangement, the helper works an average of 4 hours per day and receives free accommodation and meals for their efforts.
For more information on opportunities in China, visit: http://www.helpx.net/hostlist.asp?host_region=973&network=9
International China Concern
When ICC began in 1993, abandoned and disabled children in China had a bleak future: 80% were left in orphanages with a risk of dying . They had no eye contact with anyone and never felt the security of a warm cuddle. As many as 4 babies where left in one crib, while each member of staff was responsible for approximately 30 kids.
Nowadays we partner with the Chinese government to help rescue children, provide them with a house, a school, food and most importantly love. We also work towards preventing abandonment, funding surgeries for children with medical conditions and providing training for China's caregivers.
If you want to make a difference and offer unconditional love to China's orphans, nothing compares to a personal visit to one of our care homes. You'll see your love reflecting back to you in the faces of each child, in the care our staff put into their roles, and in the giant gains our children make when they live together as a family. You can show your love firsthand in China as part of a short term  or as a long term volunteer. However, there are different ways for you to support a child or ICC's work. To learn more about our sponsorship and donation programs, visit our website: http://www.chinaconcern.org/
Love Volunteers
Love Volunteers offers non-profit program fees for fun, rewarding, safe and affordable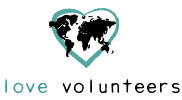 volunteer placements around the world. In China we offer placements with children living in disadvantaged situations. You can choose to volunteer in schools, holiday camps or with children with disabilities. The children love having volunteers there to help and the volunteer's efforts (and mere presence) are enormously appreciated. Through Love Volunteers you would have placements arranged, airport pick up and accommodation in a volunteer house with breakfast and dinner provided. The local team will be on hand to help with every aspect of your stay.
To learn more about our work, visit: http://www.lovevolunteers.org/
Wolong Panda Club
Giant Pandas are beautiful and captivating animals, who are under great danger.
Estimations indicate that there are less than 2,000 giant pandas in the world today. For ten years now the Wolong Panda Club has been aiming its efforts towards raising awareness about Giant Pandas within China and abroad and has established significant collaborations with both the Chinese Government and organizations such as GLOBIO in the U.S.A and the Panda Protection Institute in Japan. Today, we are proud to say that our club has more than 500 members, who take the preservation and propagation of these amiable animals seriously!
To find out more about our volunteering opportunities and other ways to support our work please visit: http://www.pandaclub.cn/english/index.html 
Xu Bo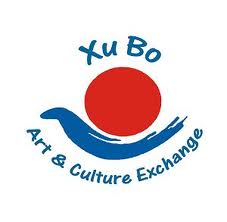 Xu Bo Art & Culture Exchange was set up in Shanghai in 2005. A second office in Singapore was established in 2009. Our offices serve primarily as a platform for arranging and administering educational and cultural exchanges between China and Singapore, and other countries. Xu Bo is involved in culture exchange projects with organisations in Holland, Norway, Italy, France, Australia, USA, UK, Iceland, Korea, Belgium, Mexico and Germany.
Presently, our main scope of operation is the promotion of projects such as individual volunteer projects, group volunteer projects, inbound and outbound internships, Culture Visits and High School Exchange programs in China and Singapore. We also arrange for overseas students to participate in "Mandarin Immersion"programs, martial arts, Chinese painting, and Chinese calligraphy courses in Shanghai. It is our goal to develop other projects to promote  deeper understanding and cooperation with China and Singapore. Toward this goal, we provide professional education resources and promote the exchange of information between countries in order to build a bridge between east and west. To learn more about our projects,  visit: http://www.xubo.org/